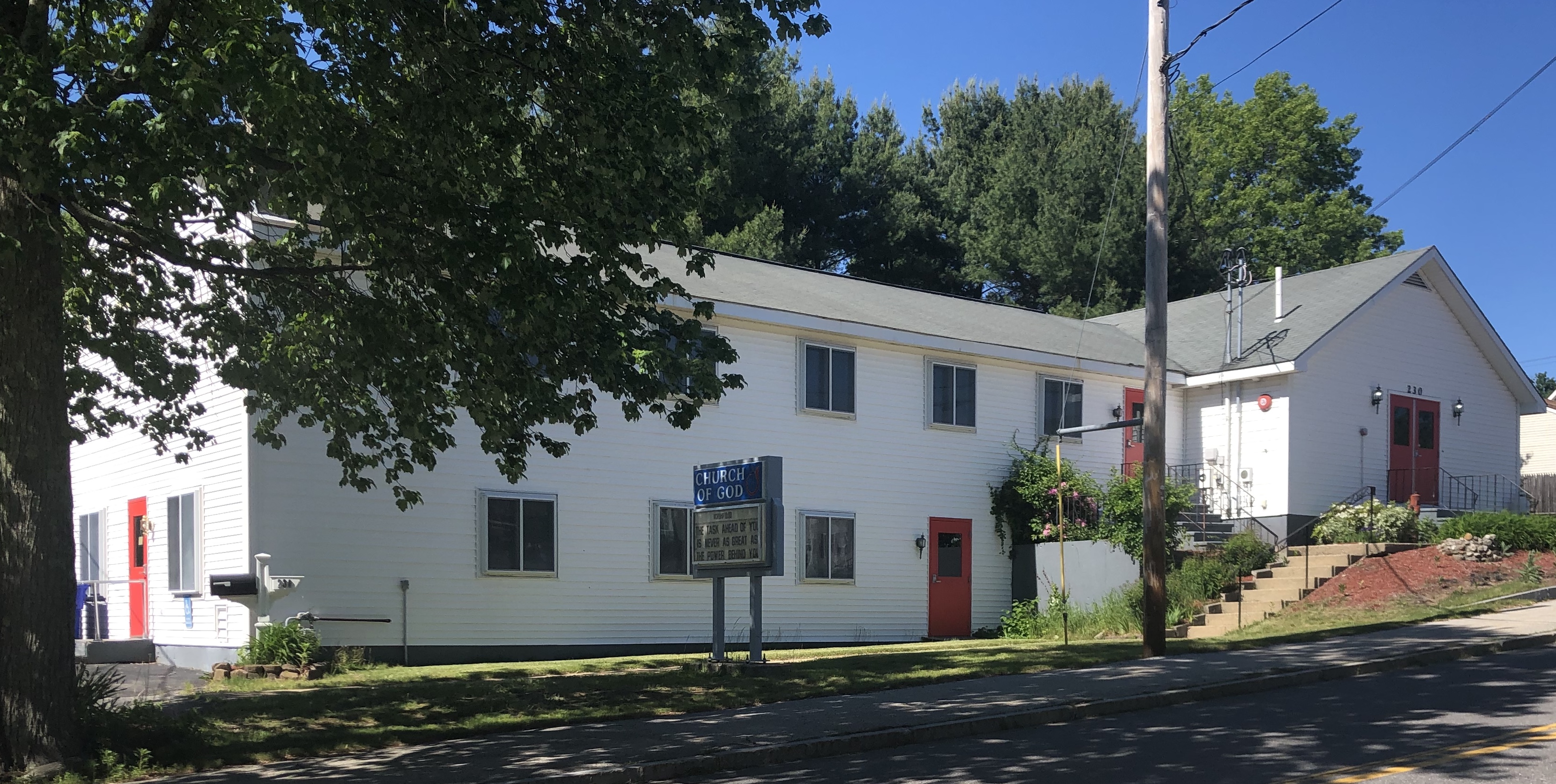 Welcome to Manchester Church of God!

Manchester Church of God located in southern New Hampshire is a Spirit-Filled, Bible Believing, Christian, Protestant, Foundational, Evangelical, Pentecostal, Charismatic and Evangelistic church!
We are delighted to have you visit our site. Our desire is that you will experience the warmth and presence of God's love, and know that He really cares about you.
Our worship service has one theme, and that is to glorify the Lord Jesus Christ. We are here because of Him, and we want our relationship with Him to grow. Our purpose in worship is to minister to the Lord in a way that will be pleasing to Him.
We want to know you better and share any burdens you might have. Please message us with any questions and prayer requests that you may have.
If you are searching for a church home, a warm welcome is extended to you from our entire church family.
Our Sunday morning worship service starts at 10:00 am
Unable to make it to the on-site service?
You can also view our Livestream and an archive of previous services right here at our website!  Go to https://mcognh.com/livestream/
Or you can watch the service on our Facebook page!  Go to https://www.facebook.com/mcognh
If you would like to donate to the ministry of Manchester Church of God, please visit https://mcognh.com/give-online/
---
OUR MISSION
To be a Pentecostal Church that fulfills the Great Commission by leading others to a saving relationship with Jesus Christ!
OUR VISION
To be a soul saving, Spirit-filled church!
---